Private Permanent Makeup Training: Lip Blush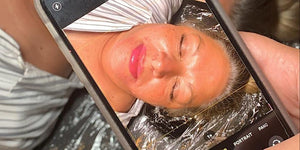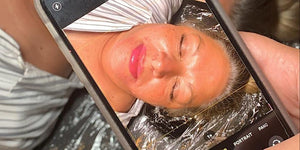 Private Permanent Makeup Training: Lip Blush
Are you tired of constantly having to apply lipstick throughout the day, only for it to smudge or wear off after a few hours? Have you ever wished for a more effortless and long-lasting solution to achieve beautifully colored lips? Look no further than permanent lip blush!
Permanent lip blush is a cosmetic tattooing technique that uses specialized pigments to enhance and define the natural shape of your lips. The result is a subtle and natural-looking tint that can last for up to 2-3 years, without the need for daily touch-ups or reapplication.
By learning the art of permanent lip blush through our course, you will be able to offer this highly sought-after service to your clients, helping them achieve their dream lips and boosting their confidence. In addition, with the growing popularity of permanent makeup, the demand for skilled and trained professionals in this field is on the rise, making this a lucrative career path for those looking to break into the beauty industry.
Our comprehensive course covers everything you need to know to become a skilled permanent lip blush artist, including color theory, skin anatomy, sanitation and safety, and the latest techniques and tools. You will learn how to consult with clients to determine their desired look, how to create custom lip shapes and colors, and how to perform the procedure with precision and care.
Students will have the opportunity to bring a model to perform this amazing technique under guided supervision!
Students will receive a Kit, Manuel, Machine and so much more!
Enroll in our permanent lip blush course today and take your beauty career to the next level!
choosing a selection results in a full page refresh
Item added to your cart
Item added to your cart
Items added to your cart
Wishlist Products
You have no items in wishlist.